New York Times bestselling author of five novels, including Back Roads, an Oprah's Book Club pick and soon to be a film.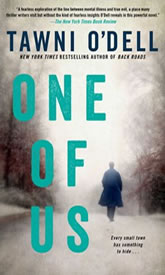 Featured in the New York Times Sunday Book Reviews, Killer Company..."A fearless exploration on the line between mental illness and true madness."
"It was an amazing story, terrible and wonderful at the same time, like my mother's love, like these precious, poisoned hills that were the source of our survival and our ruin. I didn't want it to end." —from One of Us
Paperback coming in April!

     Amazon | Barnes & Noble | Indie Bound | BAM | iTunes Books
 Tawni on one of her trips to Ireland. 
One of Us
 features a band of Irish coal miners whose violent attempts to improve working conditions results in their execution and their lingering presence in the town of Lost Creek.